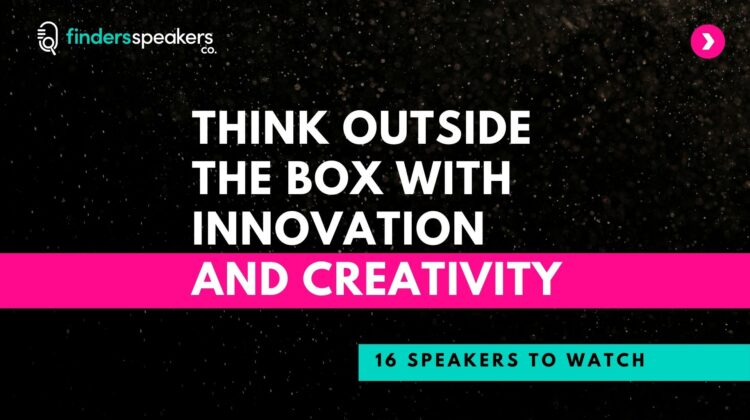 Innovator, Creative Leader, and Futurist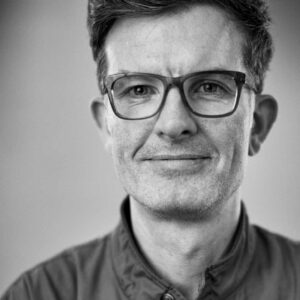 Ben lives by the belief that passionate, curious people unbound by convention can achieve anything. He formed this view after more than two decades at the forefront of marketing and brand strategy, working for some of the most notable creative agencies. He focuses on the nexus of where consumer brands meet new technology and customer behaviors, harnessing the power of Digital to realize innovative solutions for the most iconic brands. Helping to drive global change through creativity.
Ben's strategic leadership and influence have accelerated growth and impact for global leading brands including IKEA, Uber, Lexus, Optus, NRMA, BWS, Woolworths, CBA, and more. He was the Judge of the 2017 Channel Ten show Australia by Design: Innovation, and was a co-contributor for the book Hacker, Maker, Teacher, Thief: Advertising's Next Generation, where he provided his expert insights on balancing data and creativity.
Real-time graphic visualization pioneer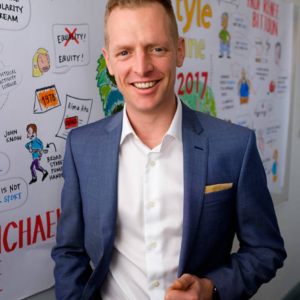 Matthew focuses on the power of visual literacy to enhance creativity and understanding by drawing real-time visual representations of discussions to crystallize, and trigger new ideas in a way that is compelling and engaging. The process of graphic recording also creates greater involvement and engagement in discussions, helps participants feel validated, and offers new insights into the topics being discussed.
Matthew leads a team of talented illustrators, animators, copywriters, and strategic thinkers, helping organizations visualize their stories and empower their staff. 
Designer, Innovator, Social impact changemaker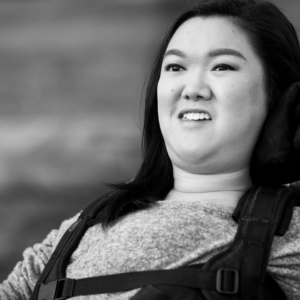 Named one of the Top 100 Women of Influence 2019 by the Australian Financial Review, Melanie is a designer, an innovator, an activist, and a public speaker, focused on how we might harness unique perspectives and the power of technology and innovation to reimagine a society that's built for inclusion? Melanie's lived experience, developed skills, and knowledge allow for her work to span the disability, health, and technology sectors. With over eight years of experience, and through her role as a UX Designer at Hireup, Melanie specializes in bringing together the worlds of business, design, and social impact.
Melanie's work as a User Experience (UX) Designer and her impact on the social enterprise sector has been recognized internationally, including being named the winner of the Laureate International Universities Global Here for Good Award 2018. In 2017, Melanie was selected as one of the Laureate Global Fellows – an international fellowship for young social entrepreneurs.
Multi Award Winning Futurist. TIME Magazine Next Generation Leader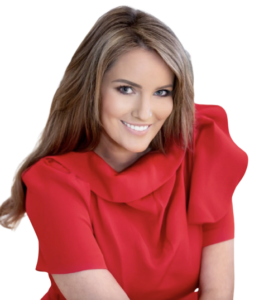 Amanda is an award-winning technologist, inventor and investor – primarily in emerging technologies. At the age of 17, Amanda founded one of Australia's first e-commerce stores in 2003. With a desire to transform the role of technology in our lives, Amanda invented the world's first file type responsible for the sharing of data in the metaverse with technology leaders from NASA, Apple and General Electric.
As a leader constantly at the forefront of technology, Amanda has collaborated with Fortune 500 marketer and Web3 leaders and is a pioneer in the emotion AI space.
She was CEO Magazine's 2020 Startup Executive of the Year and in 2019 was named TIME Magazine's "Next Generation Leaders" under 35 globally. Amanda looks beyond other futurists and directly builds award-winning social impact products that make the world a better place. Quick-witted and compelling, she warmly engages with audiences, motivating them to be better as both individuals and corporate entities. Amanda's message is universal – and she shares it with the authenticity.
Leading customer, employee, brand, and product keynote speaker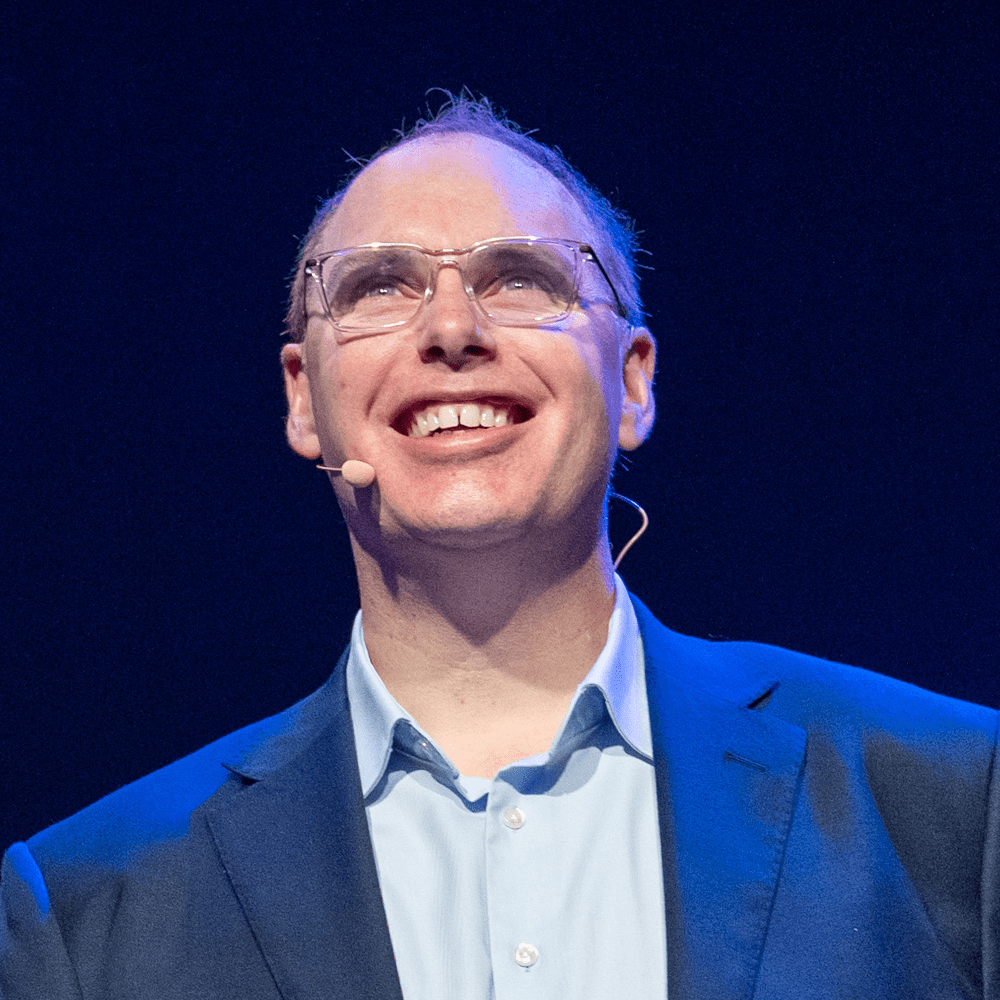 Jason Bradshaw was Chief Customer and Marketing Officer at Volkswagen Group Australia for 14 years and is a best-selling author on innovation and customer and employee experience, a recipient of over 40 industry awards, and voted 1 of 30 global gurus on customer experience. He has led transformative change with some of the most recognizable brands like Target, Fairfax, and Volkswagen, Telstra, New South Wales Government, SingTel Optus. He has delivered phenomenal customer-centric growth, leading transformational programs resulting in tens of millions in revenue improvement.
Jason has led transformations in everything from procurement functions to sales. He is a leading global keynote speaker on digital transformation, innovation and customer experience. His presentations address the challenges your business is facing directly, providing strategies to ensure successful results.
Voted as one of Forbes top 50 futurist & innovation speakers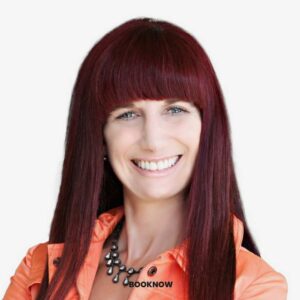 Shara brings together the latest technology innovations & how it relates to businesses today. Widely regarded as one of the world's top female futurists she provides the latest insights and thought provoking ideas on a broad spectrum of issues – motivating audiences with a plethora of near and longer term future opportunities.
Shara's keynote speeches bring together the latest technology innovations and cutting-edge research projects, tying them into strategic insights for businesses. With an engineering background she has an an intuitive understanding of how society responds to new technologies, She is a regular media commentator on technology issues — appearing on Sky News, ABC's Q&A, The Project and The Drum. She speaks on artificial intelligence, robotics, augmented and virtual reality, smart cities, the Internet of Things, driverless vehicles, drones, space travel and innovation.
Founder of The Entheo Network, Innovation & Lifestyle Entrepreneur, Inventor of 6 'I's®.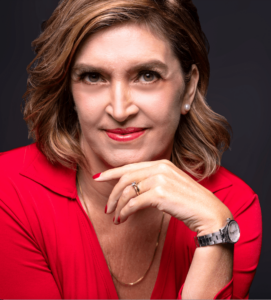 Natalie's core vision and message is the need for people and purpose-centred innovation that will elevate and provoke our thinking to create a more sustainable world. She believes that we are on the cusp of transformational change, not just digital disruption, but deep psychological change that will determine our future and that it is only when human beings align their personality and strengths to their core purpose, they are unstoppable in doing good for themselves, their organizations and the world around them.
She is an award-winning author of Yes, You Can Innovate, and the inventor of The Six 'I's®, a Model that helps people measure their innovation strengths so that they can harness diversity and have a greater impact on new ideas. It also provides a clear journey map to help navigate uncertainty, develop new solutions and make them real.
Engaged by Market Innovation Leaders to help create a Culture of Innovation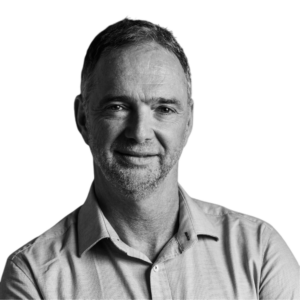 Andrew Andrew Grant is a globally recognised innovation and creativity expert. He has worked with world leaders in innovation to drive help create a culture of leading innovation. He has been featured in global media and his educational programs and resources are used by Fortune 500 companies worldwide. A thought provoking keynote speaker, Andrew's presentations consistently receives the highest rated feedback. He is highly in demand speaker delivering the opening keynote at The World Innovation Conference, TEDx. Fuji Xerox, Salesforce, and Citibank.
He talks about the important elements of leadership, creative thinking and innovation. He has been featured on the BBC and ABC TV along with commercial TV, Reuters, Harvard Business Review, Fast Company and the Wall St Journal. As the author of "The Innovation Race: How to change a culture to change the game" along with the international bestseller "Who Killed Creativity?… And How Can We Get it Back?". He is a highly experienced, humorous, and engaging presenter.
Global Innovation Leadership Consultant & Creative Thinker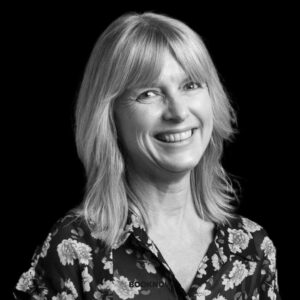 Dr Gaia Grant is the creator of the unique 'Innovative Change Leader' Profile (iCLi) and 'Polar Positioning' (PoP) tool and author of The Innovation Race: How to change a culture to change. Following the Haynes Royal Commission she was appointed by The Australian Institute of Company Directors to research and report back on the importance of creating cultures in an organization that promotes accountability and integrity.
Gaia has presented engaging and interactive keynotes and workshops at a number of high profile events for up to 3,000 people for leading corporate brands including Google (US), JP Morgan (Asia Pacific), Visa (US), Salesforce (Asia Pacific), Boeing (& Partner airlines) and Four Seasons Hotels & Resorts. As a leading keynote speaker Gaia talks about how to create a culture that supports sustainable leadership, innovation and change, drawing on extensive research and and interviews with global innovation leaders.
One of the worlds Top 30 Ecommerce and Online Experts
Karl is one of the world's TOP 30 Ecommerce and Online Business experts, generating 300% increased sales. He enables companies to transform into the world of Digital Commerce. He is also named as one of the world's top 50 speakers on online growth and ecommerce, and Top 30 list of the best Business coaches.
As one of the world top speakers on future, innovation & leadership for business growth online, Karl Lillrud educates your audience on subjects related to business growth, online, e-commerce, consumer behavior, internet-based business, and online strategies. He empowers audiences by sharing his passion and experience. He makes sure that the audience leave the event with new knowledge, methods, and tools that they can apply in their environment that make their companies grow faster.
One of the world's most highly regarded innovation speakers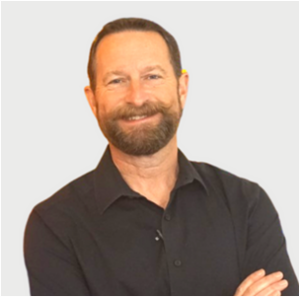 Duncan Wardle, formerly Disney's Head of Innovation and Creativity, and his team helped Imagineering, Lucasfilm, Marvel, Pixar, and Disney Parks to innovate, creating magical new storylines and experiences for consumers around the globe.
Duncan challenges everyone to claim their own creativity, thus creating a culture of innovation never possible before. He is one of the world's most highly regarded innovation speakers and consultants, teaching companies, brands and individuals across the globe to overcome their own expertise and get out of their own way. To think differently and creatively. Through his pioneering consulting services, Duncan teaches organizations how to do just that, maximizing the ROI they receive on their most valuable resource: their people.
Global Brand Guru I Marketing and Communications Expert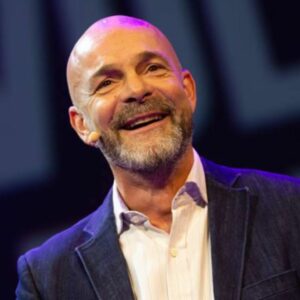 BJ is a visionary and serial entrepreneur known for challenging norms, serving an impressive blue chip client list that included McDonalds, Volkswagen, B&O and Nokia.
His message is that a brand is a promise, not a logo; it's about depth, not awareness. A business must know what it stands for, say it with clarity and do what it says. People are interested in ideas and loyal to promises, not products or price points. BJ educates clients that brands do not exist on Boardroom tables or in Marketing Agencies, rather in the minds of customers and therefore why its so important for customers to understand the authentic soul of an organisation and become part of its community.
Co-founder of billion-dollar company Shazam I Top 50 tech entrepreneur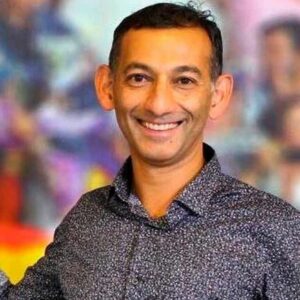 Recognised as one of Europe's Top 50 technology entrepreneurs Dhiraj is an impact investor supporting the next generation of entrepreneurs. He co-Founded of Shazam, the world's first mobile phone-based music recognition service (acquired by Apple).
Recognised by the Financial Times as one of Europe's Top 50 technology entrepreneurs and member of The Digital Banking Club's "Power 50" he talks on "Tech for Good" investing, focused on mission-driven companies aiming to create a better future for the planet.
He is a globally recognised keynote speaker on innovation and sustainable business, and has spoken to senior executives and entrepreneurs in over 15 countries clients including Google, Airbus, Vodafone, Santander, The Economist and more. His keynotes help leaders build their view of tomorrow's opportunities.
AI and Robotics Award Winning professor and speaker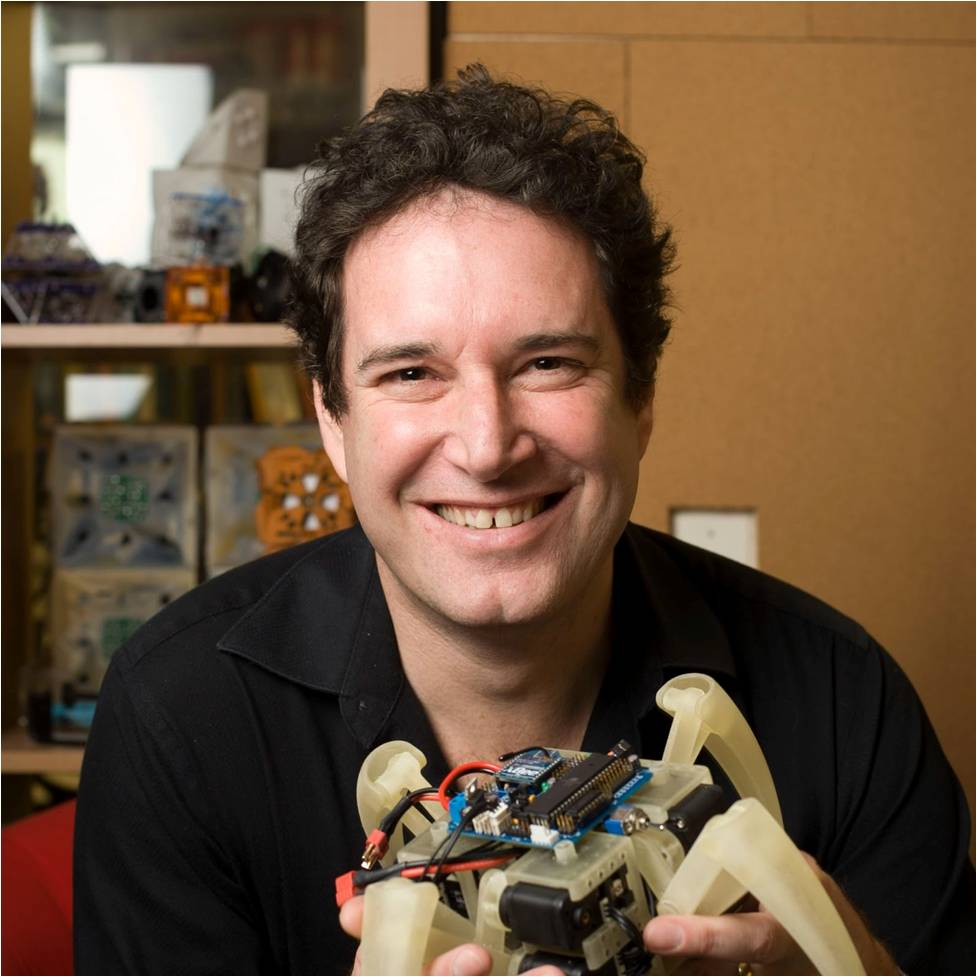 Hod Lipson is a globally recognised speaker talking to industry and academia about the future of artificial intelligence and robotics, and their implications across sectors ranging from retail to finance, and from art to architecture.
Hod is a Columbia University professor and award-winning researcher, teacher, and communicator. He enjoys sharing the beauty of robotics though his books, essays, public lectures, and radio and television appearances. His talks are entertaining and informative. His TED Talk on self-aware machines is one of the most viewed presentations on AI and robotics. He directs the Creative Machines Lab, which pioneers new ways to make machines that create, and machines that are creative.
Futurist, Innovation and Future trends Expert & and Inventor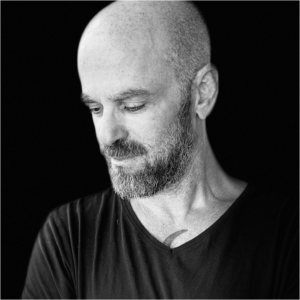 As the global in-house futurologist at Volvo Cars Group and the founder of the strategic think tank Temus.Motu Aric helps businesses and policy makers ideate, THINK, and more importantly ACT differently.
He has a simple mission: to encourage society to question the narratives through which we experience our world, and to use that mass of critical thinking to enable change-provoking conversations that will better prepare humanity for the daunting challenges that lie ahead.
He talk on the fundamental pillars of growth and prosperity: vision, collaboration and structure. His sessions aim to provoke to generate a better understanding of its critical points and strengthen the capacity for resistance and sustainability in any organization and individually. His presentations highlight the individual's ability to think, and more importantly, act differently. 
Why book an Innovation and Creativity Expert for your next event?
Booking an innovation and creativity speaker for your event can offer several benefits, including:
Fresh perspective: An innovation and creativity speaker can bring a fresh and unique perspective to your event. They can challenge conventional thinking and offer new ideas that can help your attendees think outside the box.
Inspiration: A good innovation and creativity speaker can be a source of inspiration for your audience. They can share stories of successful innovators and creatives, and provide practical tips and tools to help your attendees tap into their own creativity.
Increased productivity: By encouraging your audience to think creatively, an innovation and creativity speaker can help boost productivity. Creative thinking can lead to new ideas and solutions, and help your team tackle challenges in a more efficient and effective manner.
Enhanced teamwork: An innovation and creativity speaker can also help improve teamwork by encouraging collaboration and communication. They can provide tools and techniques for brainstorming and idea generation, which can help your team work together more effectively.
Competitive advantage: By bringing in an innovation and creativity speaker, you can gain a competitive advantage in your industry. Encouraging your team to think outside the box and come up with new ideas can help your organization stand out from the competition and stay ahead of industry trends.
If you would like to book leading environment and sustainability speakers for your next event enquire now or contact our team on 1300 112 499.